Thick cellular fabric provides superior insulation for reduced heating and cooling bills. It also absorbs sound, making rooms more comfortable. The soft, plush fabric for enhanced energy efficiency and sound absorption.
Alta Softstyle Cellular Shades
Light and Privacy Control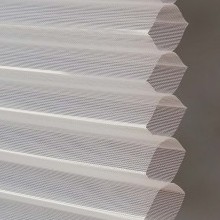 Sheer
Softly filters light and reduces glare. Images, shapes and people can be seen clearly. Provides the least amount of light and shape screening.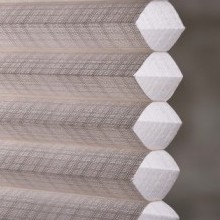 Semi-Sheer
Filters strong light. Images, shapes and people can be seen with some clarity. Provides a modest degree of light and shape screening.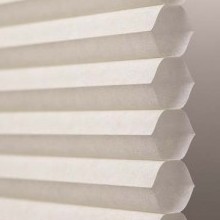 Semi-Opaque
Significantly reduces light. Images, shapes and people cannot be seen clearly. Provides a moderate to strong degree of light and shape screening. Darker colored materials tend to provide stronger screening than lighter colored materials in this category.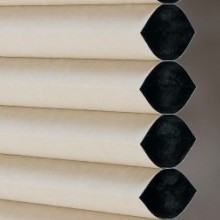 Blackout
Blocks out virtually all light (except light that may enter on the sides of the shade) for maximum privacy and darkness.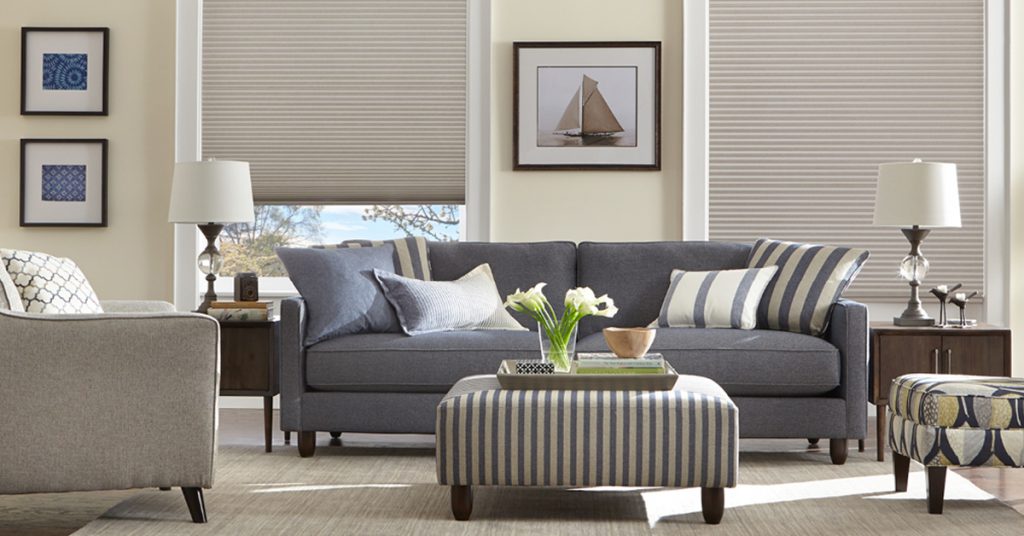 Control Options
Beautiful form, beautiful function. Our innovative control options include both Cordless Lift and RemoteLift so your home is both safe and serene.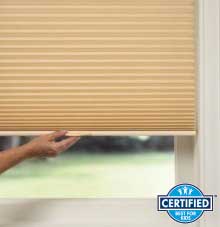 Sheer
A light push or pull on the handle lifts or lowers the shade to any position. No visible cords, cordless shades offer a clean look, and provide added child and pet safety.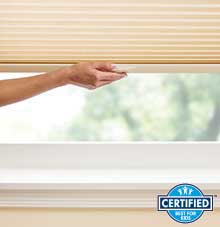 Cordless Lift & Lock
Press a button on the bottomrail handle to lift and lower the shade. Release the button to securely lock the shade in place. A child-safe option.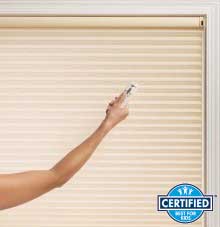 RemoteLift™ 2.0
Battery-operated motorized system lowers and raises shades with the touch of a button. Perfect for hard–to-reach windows or everyday light and privacy control.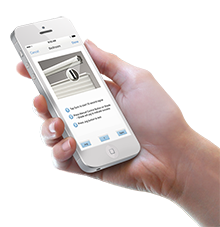 Momenta™ App
Used with RemoteLift motorization, the Momenta app allows you to raise, lower and position your shades with your smart device. You can even schedule shades to operate on their own at programmed times.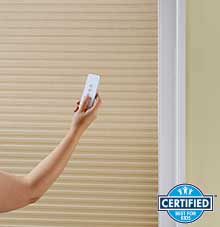 Rechargeable Simplicity
Economical RF motorization system operates by remote control and the batteries are rechargeable for extra cost savings and convenience.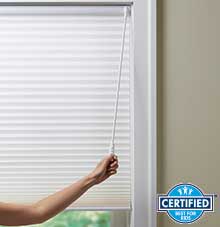 PowerWand™
The wand and pendant operation lifts and lowers shades with the touch of a button. PowerWand is affordable and rechargeable too.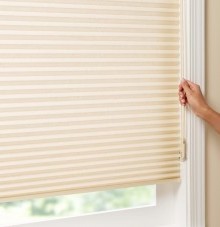 Continuous Cord Loop
Raise oversized or heavy shades with ease and convenience. The cord loop remains a constant length while the cord tensioner eliminates dangling cords for enhanced child safety.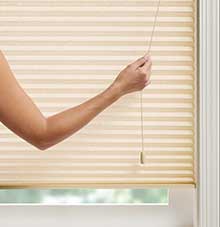 Standard Cordlock
Operates with a simple pull cord that can be locked in any position desired. Cleats help keep cords taut so kids and pets are safe.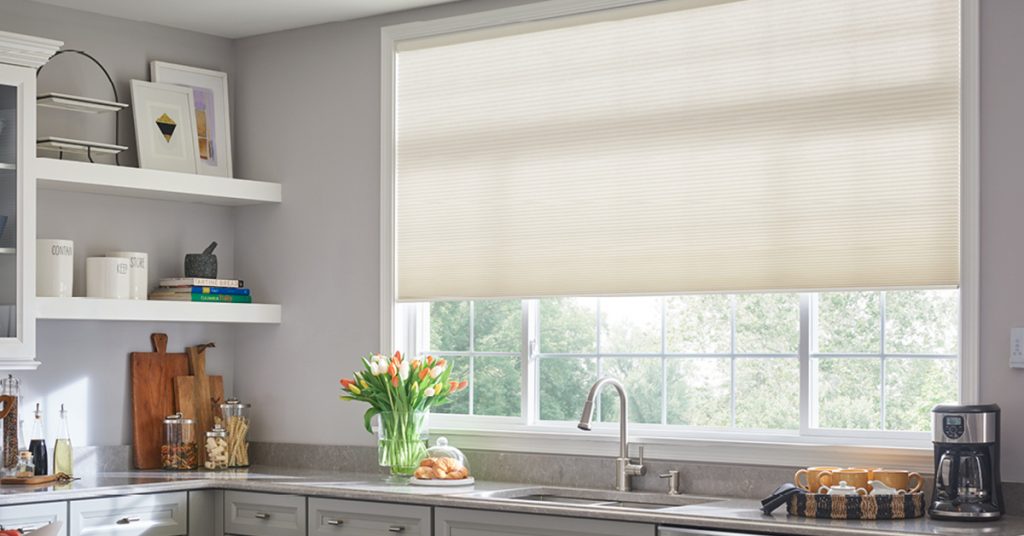 Design Options
Maximum Control of Both Sun and View
Alta is the trailbrazer for light and privacy control. Our high-performance designs offer maximum control of both sun and view thanks to a myriad of selections. Infinitely adjustable.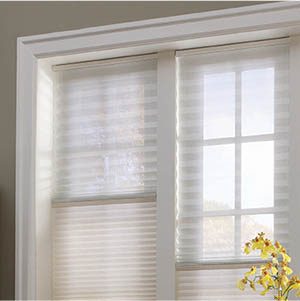 Trilight® Shades
Pair a sheer pleated shade with a honeycomb or 2″ Hybrid Pleat and keep the view while eliminating annoying glare, UV rays and that new neighbor.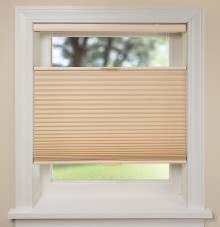 Top-Down / Bottom-Up
Operates from the top down or the bottom up for more light control and privacy options. Open from top and bottom together for more flexibility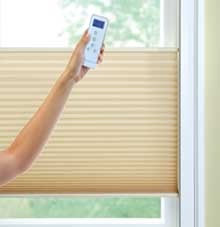 Simplicity Top-Down / Bottom-Up
Lower shades from the top or raise from the bottom with convenient remote control. Motorized system is rechargeable.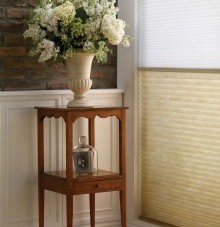 Two-Fabric Combination
Select a sheer or semi-sheer honeycomb fabric on top and a semi-opaque or blackout shade on the bottom for fashion with flexibility.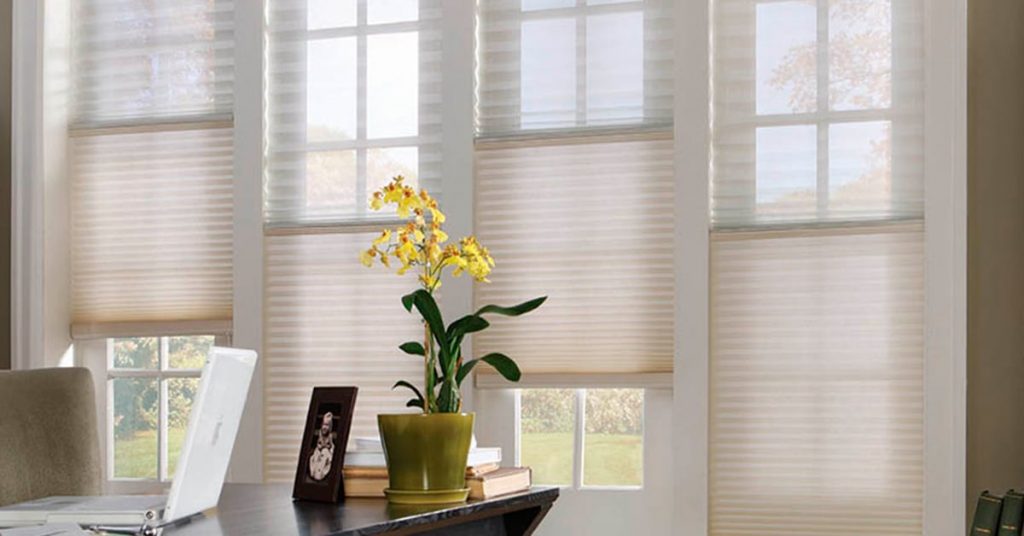 Design Options
Whatever your environment's challenge, we can meet it. Whether you need ease of positioning in tall windows, or versatility for special-shaped windows – there's an option for you.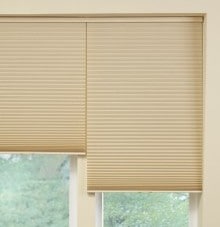 Two-on-One Headrail
Two independently operating shades share the same headrail for a cleaner, more unified look.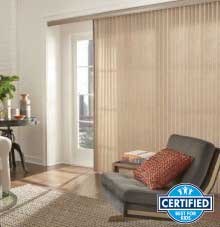 Vertical Application
Vertically-oriented shade opens from side-to-side, making it ideal for sliding glass doors, closets & room dividers.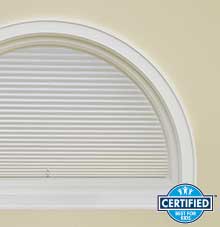 Circles & Arches
A beautiful option for windows with curves. Stationary and fan-fold arches available.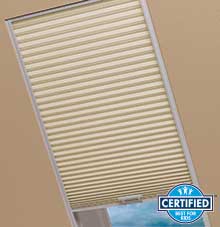 Skylight
Choose Classic with manual operation or motorized with remote control operation (rechargeable option available).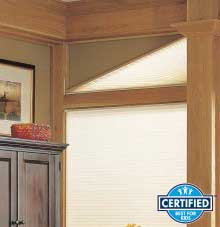 Angles
Versatile honeycomb is a great choice for many window shapes such as angles, hexagons, octagons, and more.