What others are saying
"We had shutters and blinds installed throughout our house. The product is outstanding. Working with John was fun and very professional!!! We had an estimate in less than 24 hrs after contacting John, and blinds and shutters were installed within two weeks. There really is no need in comparing prices. I guarantee that you will be well pleased and satisfied with the product and more than pleased with the service."
Grant and Karen Reaves
Greeneville, TN
"Classic Window Fashions is my "go to" for all window coverings. They have custom made wood shutters for our living room, dining room and bay bathroom windows. We also had blinds made for our son's bedroom. Their services are top quality. They measure, install and come back for any follow up care. Our bedroom blinds are over ten years old, and one day I couldn't raise one of them. Classic Windows to the rescue and repaired them at no charge. What an easy business to work with."
Tracie H.
KINGSPORT, TN
"John Yelp with Classic Window Fashions installed blinds in my entire home and I am very pleased. We were planning to do it ourselves which would have been an all day job. But after meeting with him and getting a cost quote we decided to have him do it, and so glad we did! He was in and out of the house in 2 hours and the quality of the blinds are much better than what we had planned on purchasing. I highly recommend John and this business."
LORIE S.
"If you need blinds, go with this company! These blinds are perfect in every room! They're very high quality, were a great price, and were installed by John Yeip. He's very professional and personable, but low key and not at all pushy. He was able to install the blinds so they wouldn't interfere with out security system or the operation of our French doors. We highly recommend him and this business!"
Eustacia P.
"We recently had John install some UV shades in our living room, bedroom, and kitchen, and we couldn't be happier with our purchase and especially our experience. John couldn't have been more professional and helpful with us. This was our second time getting John's services and we will definitely use him again and would highly recommend him!!! Thanks again, John!"
Jerod B
Thank you.
Thank you for taking the time to learn more about what people are saying about Classic Window Fashions! We strive to provide superior window fashions for your home or business. And we thank you in advance, for leaving a review for others to see.
Tri-City Areas
Johnson City, Kingsport, Bristol Tennesee
Let us bring the showroom to you
Classic Window Fashions
Superior Quality Blinds, Shutters, and Shades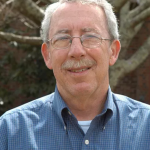 Area Served
Johnson City, Kingsport, Church Hill, Rogersville, Greeneville, Afton, Chuckey, Mosheim, Morristown, Jefferson City, Talbott, and Lowland
---
Schedule your in-home consult today!