Graber Traditions Composite Shutters lets you experience the essence of real wood in rooms that require durable or cost-effective solution. Graber Traditions Composite Shutters are ideal for kitchens, laundry rooms, bathrooms, and other high-humidity rooms.
Graber Traditions Composite Shutter Options
Styles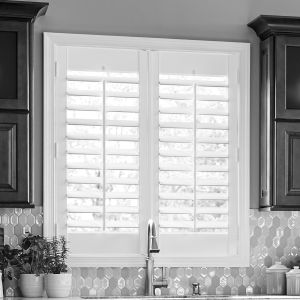 Standard Panel
Rectangular-shaped panel covering entire window.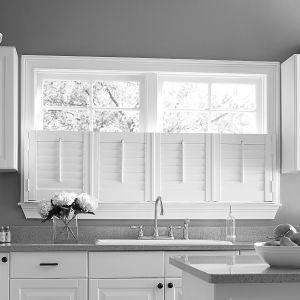 Café
Classic style covers the bottom part of the window; allowing light to enter through the top while maintaining privacy.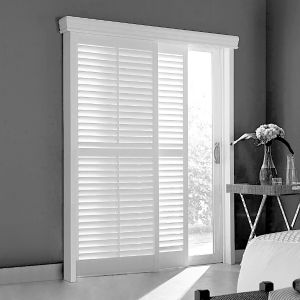 Bypass Track System
Panels slide on double track attached to frame or mounted.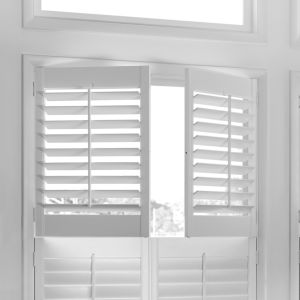 Double-Hung Shutters
Top and Bottom panels hang in same window but operate separately.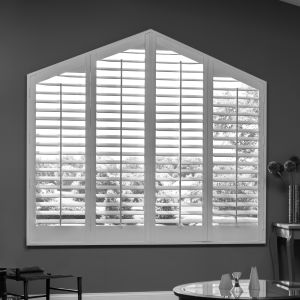 Arch or Angle Top Panels
Whole window solution for rounded shape of full arch windows or angles of slated windows.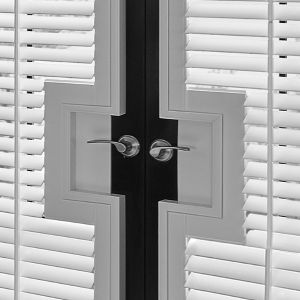 French Doors
Mounted to French doors, curved or rectangle cutout options for door knobs or handles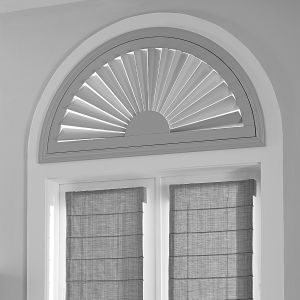 Sunburst Arches
Sunburst loouvers cover unique window silhouettes such as eyebrow, elongated, and elliptical arches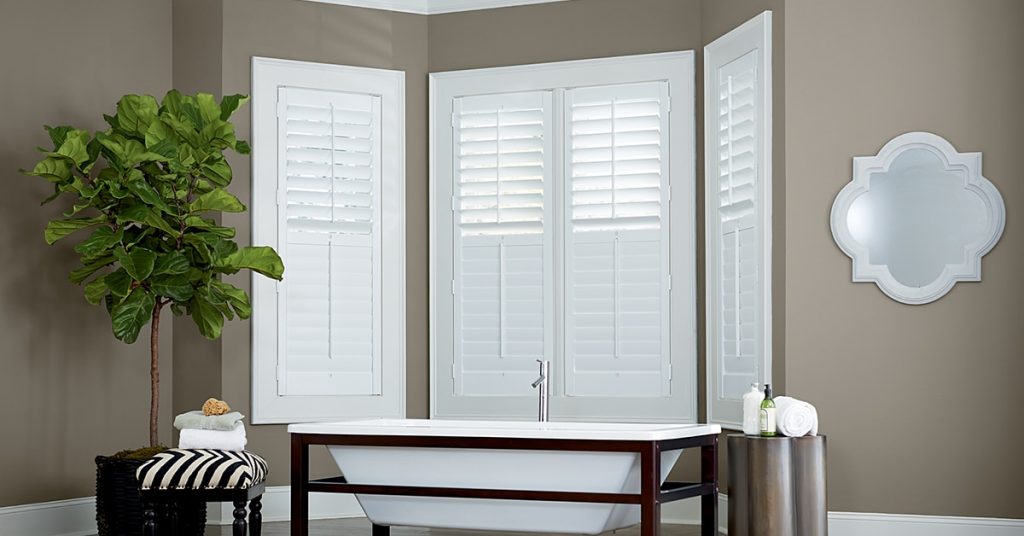 Louver Sizes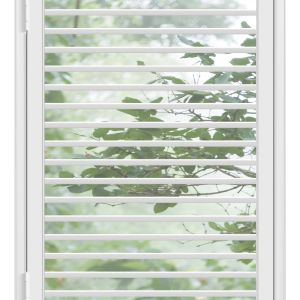 2½" Louver
Perfect for small window and cafe height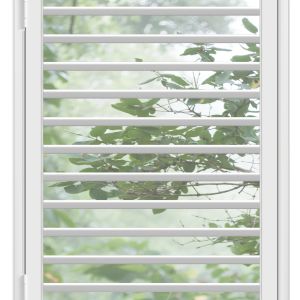 3 ½" Louver
Popular louver size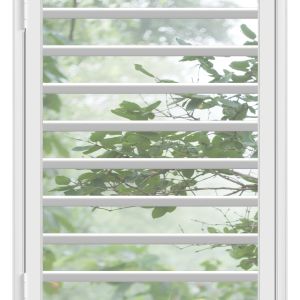 4 ½" Louver
Great for larger windows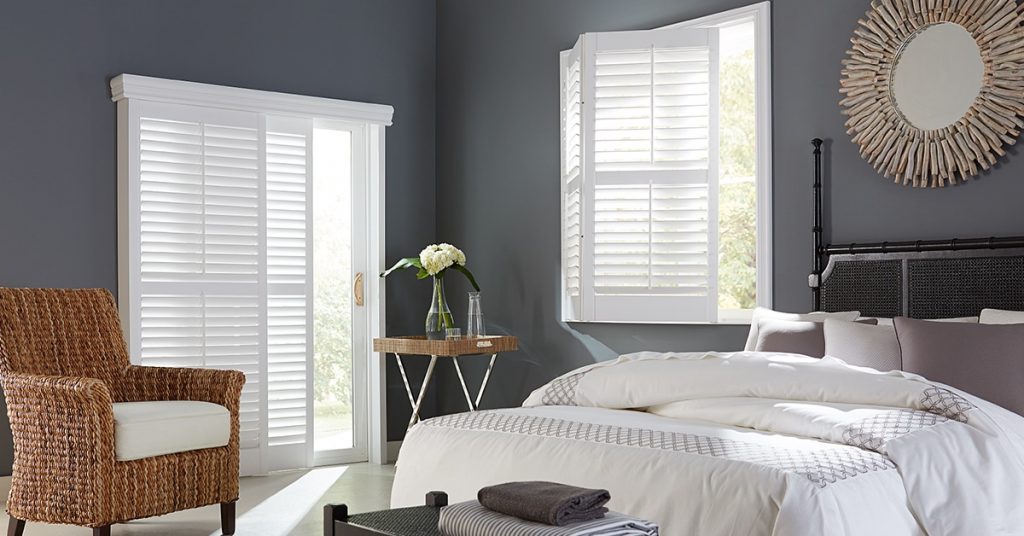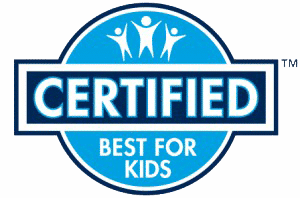 Certified Best For Kids
The Best for Kids program is a third-party certification program designed to help consumers and retailers identify window covering products that are certified as safe for homes with young children.