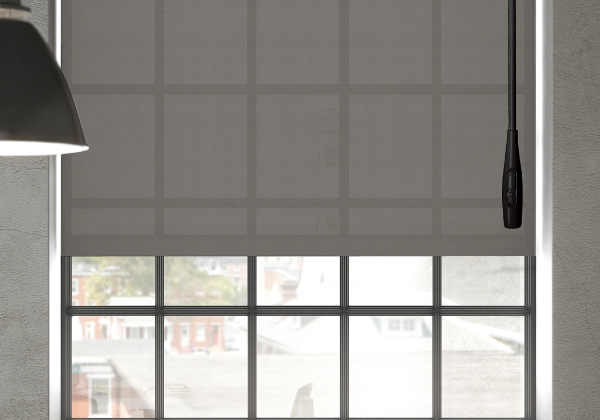 Introducing the Graber Motorized Wand
Our latest – and simplest – motorization solution, the new Graber Motorized Wand offers our quietest motorized control right at the window.
So Easy To use
The top-of-the-line Graber Motorization Wand has a three-button system that provides simple control, precisely moving the shade up, down, or to a favorite saved position.
Our Quietest Motor
The Graber Motorized Wand provides smooth, oh-so-quiet operation thanks to our proprietary motor. In fact, Graber's quietest motorization option with soft start-and-stop functionality.
Must-Have Safety Features
Offers all the safety benefits of cordless control and includes a breakaway feature for extra protection for homes with kids and pets.
Three-Year Battery Life
The Graber Rechargeable Battery Pack is an easy-to-sell upgrade to the motorized wand, offering an average three-year battery life.*
The Ultimate Convenience
All the convenience of motorization, the Graber Motorized Wand is as easy as it gets. Simple and intuitive operation makes it a great fit for consumers who are new to motorization.
Highly Durable Products
Made to endure, Graber technology allows for install-it-and-forget-it convenience.
*Up to three years on an average size shade 48″ x 60″ operating an average of one up/down per day.

Sleek & Stylish Options
Four Popular Shades
Cellular
Pleated
Roller
Solar
Lengths For Every Window
24″
36″
48″
85″
(18″ white wand for display shades)
Coordinating Colors
White
Black
Easy Power Options
Reachargeable battery pack with a three-year battery life(on average)
Plug-in transformer
Reloadable battery case with either AA lithium or AA alkaline batteries.